I'm busy working on my blog posts. Watch this space!
Please reload
We get a lot of interest here at the Academy regarding protection training. However, we end up turning most owners/dogs away because most dogs just don't have the proper temperament/personality/nerves for protection training. Think of it from a human perspective… We all went to school with that one student who excelled at math and science. That student likely graduated at the top of your class, spent eight years at medical school, and is now a highly successful surgeon/doctor. And that doesn't surprise you at all does it? You knew all along that student would end up in that career-field… It's almost like he/she was born for it! The same holds true for dogs…
There are an extremely small handful of dogs in the world that are suitable for protection work. Chances are, you don't have one. But how do you know for sure? The first step is to determine what, if any, "drives" your dog has. Dogs have two drives that they work in when doing protection work:  Prey Drive and Defense Drive.
Prey Drive – Prey drive is the desire to chase/catch/kill. A beagle chasing after a bunny rabbit is a good example. So is your dog going berserk for you to throw his ball for him. Does your dog like to chase squirrels in the backyard? If so, he has some degree of prey drive. But how much prey drive does your dog need to excel at protection work? The short answer is A LOT. If your dog is constantly in your face with his toy trying to get you to throw it for him, you might have a winner! If your dog enjoys a brief game of fetch in the backyard but isn't over-the-top crazy about it, keep reading.
Defense Drive – Put simply, defense drive comes into play when your dog feels the need to defend himself. In other words, dogs work in defense when they feel threatened. Your dog's perception of threat determines how much (or how little) defense drive your dog has. Does your dog bark at every little noise, person, animal he or she sees outside your house? If so, your dog has a very low defense threshold and perceives most everything as a threat. This type of dog usually makes a terrible candidate for protection work because, in reality, he is afraid… We call this defensive (or weak) nerve. There is a very big difference between a dog with weak nerves and a dog that is confident in defense drive. A dog that is confident in defense will demonstrate forward aggression. Here are some examples to help you differentiate between the two…
1. You invite company over. When they get to the door and knock, your dog goes absolutely nuts (barking, growling, foaming at the mouth, etc.). You let them in, and your dog backs away from them as they enter, still barking. As the company comes in, your dog retreats and refuses to go near them but continues to bark/growl from a distance. If company tries to approach, your dog barks/growls/snaps, but ultimately ends up trying to retreat farther away or hides behind you. This is an example of a dog with weak nerves. Your dog may sound scary, but he is scared. He is not being protective. The last thing we want to do is teach this scared dog how to bite. We don't want to teach this dog that biting makes scary things go away. This would be creating fear aggression, and your dog would become a HUGE liability for you.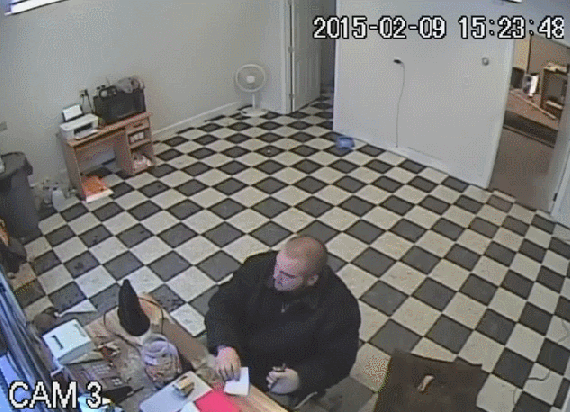 2. You are at your home and, all of the sudden, you hear glass shatter. Someone is breaking in the back door! Your dog hears the commotion as well and makes a beeline for the back door as you head to the safest spot to call 911, grab a weapon, etc. You hear a man scream and look down the hallway to see your dog ferociously biting the man's leg… What a good boy! This scenario is an example of forward aggression. Your dog was faced with a threat, and he chose to engage that threat. This type of dog is EXTREMELY rare (and it's even more rare for a dog to engage a threat like this without some previous protection training). On the flip side, a dog with weak nerves would be running down the hallway away from the threat with you (or possibly standing in a corner barking at the intruder). Dogs with forward aggression should be stable and strong-nerved. This same dog that attacked the intruder will lay calmly at your side when you have company over because he is confident enough and has a high enough defense threshold to not perceive company as a threat. In other words, not much phases him unless it's a true threat.
It can be difficult to determine if your dog has the needed prey drive and/or defense drive for protection work... Some folks have "borderline" dogs that we can work with to build more prey drive or defense drive. Your best bet to know for sure if your dog has what it takes is to give our protection trainer a call at 815-351-0535 and set up an evaluation! 
Please reload